08/28/2012
Terelle Jerricks
Enjoy the 2012 Long Beach QFilm Festival, from Sept. 14 through 16, at the Art Theatre and The Center Long Beach.  With screenings in both the Art Theatre and the The Center Long Beach, the two day festival will feature films and documentaries that have won awards on the indie film circuit around the world.
2012 Schedule
SEPT. 14

 At 7:15pm – CLOUDBURST screens at Art Theatre. A romantic road movie written and directed by Thom Fitzgerald, the film stars  stars Oscar-winning actresses Olympia Dukakis and Brenda Fricker as Stella and Dot, an aging couple who escape from a nursing home in Maine and drive to Nova Scotia on a quest to be legally married. Stella and Dot have been together for 31 years and have faithfully accompanied one another through life's ups and downs. Now in their seventies, Stella is hard of hearing and Dot is legally blind. Dotty's prudish granddaughter, Molly (played by Genie Award-winner Kristin Booth), decides the best place for Dot is a nursing home that will provide all the necessities. This forces Stella and Dot to make a bold decision: they will leave their hometown and make their way to Canada, where same-sex marriage is legal. It's a last-gap bid to stay together. En route to Canada, they pick up a young hitchhiker, Prentice, played by newcomer Ryan Doucette. A small-town boy turned modern dancer, he is returning to Nova Scotia to visit his dying mother. Despite his bravado, Prentice is a confused and wounded soul who has much to learn from Stella and Dot as they wage their own unexpected battle.
The film is followed by the VIP Opening Night Party at the Center at 8p.m. Then at 9:15p.m. LOVE or WHATEVER will be screened– a film that's centered on Corey who thought he had it all: A successful career, a lesbian sister who's his best friend and most of all, a bright future with his boyfriend, Jon. But when Jon dumps him for a woman, Corey sets off on a wild journey of self-discovery that leads him to a GRINDR (a popular gay dating application that uses GPS to allow members to find other nearby gay men) connection, a new love and a life changing choice: Love Or Whatever. This film will be followed with an after-party at 10p.m., Location of the after party is still to be determined.
SEPT. 15,
12:30pm – RAID OF THE RAINBOW LOUNGE at Art Theatre

RAID OF THE RAINBOW LOUNGE
 recounts the widely publicized and controversial 2009 police raid of a Roth Worth, Texas gay bar that resulted in a multiple arrests and serious injuries. Following sordid allegations and outrage, many changes would occur in the city and Forth Worth would become a leader in LGBT equality in Texas. However, the changes did not happen overnight and without controversy. The audiences will witness history unfold  in this documentary as witnesses, activists and politicians recounted their stories from their perspective of events that changed the city.
1:30pm – POSITIVE YOUTH at The Center

This is an hour long documentary that follows four HIV+ positive youth (late teens to 27) in four different North American cities. Growing up in the 1980s and 90s we were hammered with terrifying statistics of HIV/AIDS.
The film features accessible and inspirational individuals and the often-rocky road that they've traveled to get here. Each of the four subjects create a dynamic perspective on the reality of living positive today. Medical and psychological experts weigh in to provide up-to-date facts and a historical context to the reality of living positively.
3:00pm – MEN in BRIEFS at Art Theatre, a series of short films centered on gay men will be screened.
3:30pm – DELUSIONS OF GRANDEUR at The Center
This film is about a 22- year old medicated grunge girl who will do anything to  move out of her father's suburban home and search for the mother that abandoned her a decade earlier, lose her virginity, do drugs, find love, attain spiritual enlightenment, learn to breathe with a girdle on and become a woman in the process. Luckily, Lucy's new roommate, a transgender woman named Illusion, knows a mouthful about what it takes to become a woman.
5:15pm – WOMEN in SHORTS at Art Theatre, a series of short films centered on lesbians.
7:30pm – MOSQUITA Y MARI at Art Theatre

This film is a coming of age story that focuses on a tender friendship between two young Chicanas. Yolanda and Mari are growing up in Huntington Park, Los Angeles and have only known loyalty to one thing: family. Growing up in immigrant households, both girls are expected to prioritize the well-being of their families. Yolanda, an only child, delivers straight A's and the hope of the American Dream while Mari, the eldest, shares economic responsibilities with her undocumented family who scrambles to make ends meet.
When Mari moves in across the street from Yolanda, they maintain their usual life routine, until an incident at school thrusts them into a friendship and into unknown territory. As their friendship grows, a yearning to explore their strange yet beautiful connection surfaces. Lost in their private world of unspoken affection, lingering gazes, and heart-felt confessions of uncertain futures, Yolanda's grades begin to slip while Mari's focus drifts away from her duties at a new job. Mounting pressures at home collide with their new-found connection, forcing them to choose between their obligations to others and staying true to themselves.
8:00pm – VIP Party at The Center
9:30pm – ELLIOT LOVES at Art Theatre

This film tells the story of Dominican-American Elliot Ayende at two stages of his life: as a 9-year-old who is side-kick and confidant to his barely-keeping-it-together single mom; and as a 21-year-old looking for love in New York City. This is a comedy-drama that shows you can survive anything life throws at you – just "keep it cute, papi."
Produced and directed by Terracino, Elliot Loves also stars Elena Goode, Elaine Del Valle, Robin De Jesus, Fabio Costaprado, Monte Bezell, Judy Torres, Justin Montoya, Erin Fogel, Dalia Davi and Israel Gutierrez.
11:55pm – ROCKY HORROR PICTURE SHOW at The Art Theatre
This campy cult classic will show five minutes before midnight is almost a traditional right of passage.
10:00pm – After Party – Location TBD
SEPT. 16
11:00am – BRUNCH at The Center
12:30pm – GAY LATINO: LOS ANGELES at Art Theatre

The documentary titled
GAY LATINO: LOS ANGELES
 is a two part film series. The first part entitled, Coming Of Age (July 2012) and Part Two: A Portrait of the City, Uncut (Fall 2012). Part One: GLLA Coming Of Age – is the journey into adulthood of three young men and their search for identity while dealing with issues of family, machismo, religion, culture, and life in LA. An immigrant hipster from Mexico, a Berkley graduate and Salvadoran activist and a Mexican American from South Central LA who wants to get away from the gang life share their journeys with us.
Part Two: A Portrait, Uncut – is a short documentary of varité footage of the gay Latino community in Los Angeles as rich and full of life, culture, and history. An array of untold and unearthed stories are conveyed from voices of key players that have shaped the landscape of the city. Through a historic lens, they reveal the role that family, relationships, social oppression, morality and machismo play in forming their identity.
1:30pm – TAKING A CHANCE ON GOD at The Center

This documentary tells the story of 85 year-old John McNeill, Catholic priest and pioneering advocate for LGBT human rights. The film traces his life – from a childhood in Buffalo, his months as a prisoner of war in Nazi Germany, his call to priesthood and his ongoing passion for justice and equality. In the 1960s, with fellow Jesuit Dan Berrigan, he was a herald for peace and nonviolence at the height of the Vietnam war. After the Stonewall riots of June 1969, John McNeill became a voice of liberation for gay people. In 1972, he co-founded the gay and lesbian Catholic group Dignity NY. In 1976, he published the groundbreaking classic The Church and the Homosexual, and his coming out on the Today Show in 1976, before millions, was historic. In the 1980s, he proclaimed hope, dignity, compassion, and respect for the gay community in the face of the despair and derision of the darkest days of the AIDS crisis.
2:45pm – I STAND CORRECTED at Art Theatre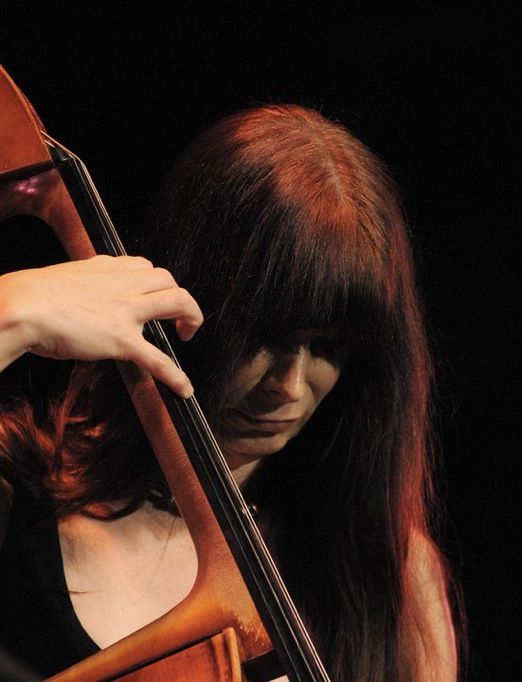 This documentary film charts Jennifer Leitham's rise as a virtuoso of the upright bass and reveals how she risked everything with her decision to undergo sexual reassignment surgery. The documentary explores the fears Leitham wrestled with as she rose through the ranks of the jazz world, and celebrates the joy she discovered after embracing her female identity.
3:30pm – UNFIT: WARD VS WARD at The Center

UNFIT: WARD VS WARD is a documentary film on a 1995 child custody ruling in which the judge awarded custody to an absentee father behind on his child support payments, ostensibly because the mother was a lesbian.
The Judge stated that the mother's sexual orientation had nothing to do with his decision, but in his ruling he said "I believe that this child should be given the opportunity and the option to live in a non-lesbian world…". Devastated at the thought that the court had found her unfit to be a parent, the mother didn't know where to turn. That's when she found the National Center for Lesbian Rights in San Francisco. They immediately took on the case and filed an appeal. It seemed like a no-brainer to them. Everything seemed to be stacked in the mother's favor. Oh were they wrong.
4:45pm – MORGAN at Art Theatre

Newly paraplegic Morgan Oliver (Leo Minaya, Manito; How the Garcia Girls Spent Their Summer) just wants his life to be like it was before the accident. A chance encounter with Dean Kagen (newcomer Jack Kesy) on a basketball court makes Morgan more determined that being in a wheelchair will not change him. Dean supports Morgan when he decides to enter as a wheelchair competitor in the same bike race that took his ability to walk. But when Morgan risks his life to win and Dean walks out, he is pushed to the brink, teetering between what he wants and what he needs. With amazing performances by Darra "Like Dat" Boyd (VH1's hit Flavor of Love), Madalyn McKay (Pan Am; Taffy Was Born) and Theodore Bouloukos (Vacationland; Between Something and Nothing) and gorgeous cinematography by Chris Brown (Phoenix), Morgan is a powerful story of perseverance, determination and, of course, love.
6:30pm – KISS ME at Art Theatre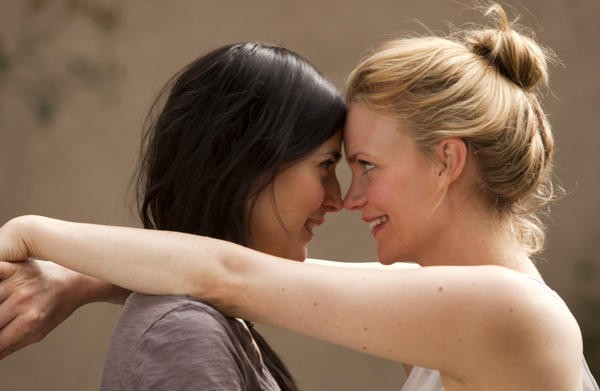 A beautifully told love story of what happens when one woman finally follows her heart. Mia and Frida meet for the first time at their respective parents' engagement party. As their eyes meet over the champagne toast, both women recognise a deep attraction for each other. But standing in their way is Tim, Mia's long term boyfriend and business partner, who has just asked Mia to marry him.
Thrown together by circumstance, Mia finds it hard to resist acting on her desires for the beautiful and openly gay Frida. Although she insists it was just a one-time thing, she is drawn to the other woman as strongly as Frida is drawn to her. Realising the love and acceptance she experiences with Frida is what she truly wants in life, Mia's actions have the potential to turn everyone's lives upside down.
How far will she go to keep the woman of her dreams? A beautiful and sensual film told elegantly by Keining with strong performances by all involved. (Description courtesy of Emma Smart, BFI London Lesbian and Gay Film Festival.)
8:00pm – VIP Closing Night Party at The Center
8:30pm – I DO at Art Theatre
Directed by Glenn Gaylord, this is ultimately a film about bi-national same-sex couples and immigration. It's about the damage DOMA is doing to individuals and families across the U.S. (currently there are 40,000 couples dealing with immigration issues because of DOMA and 50% of those couples have children). I Do focuses not only on the individual and the couple, but on the family and friends who are impacted by this issue. The film crafts an important story that everyone needs to see,

10:00pm – After Party – Location TBD